sort by best latest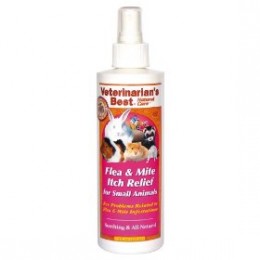 The best thing to do is to go to your local pet store or your veterinarian and purchase a good quality flea and mite spray for small animals. Just be sure to read all the directions carefully and if you have any concerns call your local veterinarian and ask your questions.
http://img156.imagevenue.com/img.php?image=69036_C...
Common Small Animal Mite
Just click the above link to see the common small animal mite
Once you use the flea and mite spray the mites should be gone. Mites can cause hair lose and secondary skin infections on hamsters and other small animals including chickens.
I don't know for sure if it's safe for hamsters you would have to look - but a natural mite/flea/mange treatment for cats and dogs is pure neem oil. It is considered safe (for the most part) and natural. It is also inexpensive and you can order it online. We use it on our dogs/cats without any problems.