sort by best latest
I am fascinated with reptiles, I have a 7 ft Burmese Python that I've had for 8 years.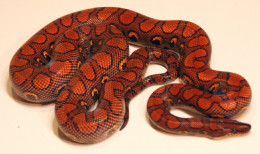 Yes. I love my snakes :) Some are mean, some are nice, but I pet them all the same.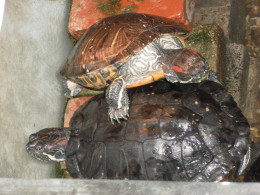 I keep four terrapins (known as turtles in America) I've had them for 25 years, so they're not a short term pet. I enjoy them, they seem to quite like having the underside of their shells stroked when I take them out of the aquarium to check their health and they seem to recognise me as well. Pictured is Enormous - my biggest terrapin and Gyp who was the first terrapin I got.