sort by best latest
I have to disagree with Peeples statement that breed has nothing to do with it. Breed has a lot to do with it. If you take a dog with no guard instincts, like a Whippet or a Greyhound, you can do all of the training you want and you will still not have a guard dog.
Training, as she mentioned, is very important. If you start out with an Akita, a Chow chow, a Rhodesian Ridgeback, or a Rottweiler, your job is going to be that much easier.
My personal favorite for best family watchdog and guard dog is the Rottweiler. They are great with families, look like guard dogs so tend to scare potential thieves away, and bark a lot so act as a watchdog.
I do not know what dogs you have available where you live. A good crossbred dog will act as a guard dog, with proper training.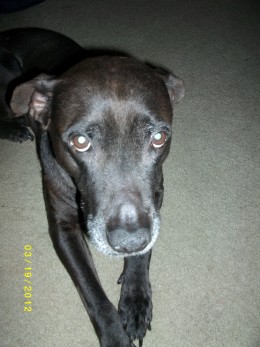 Breed has little to nothing to do with it. Training has everything to do with it. Our guard dog is a mutt. She's half lab half pit. We spent a lot of time and money on her training. She has never chewed anything up, never gone to bathroom in house (except when sick), and she will eat anyone I tell her to at command. On top of all that her training has been great for her. I have three children who can climb, pull, and push her all they want and she just sits there. Training is the key.
I would say the best all round breed for a security dog and a potential family pet is the German Shepherd.
The German Shepherd will settle into a home and protect a family it can switch to being aggressive with an intruder and will just as quickly settle if given the commands it needs.
The main problem with a German Shepherd is that it will shed or moult almost constantly. It has a dense double layered coat coarse on top and wooly underneath which means you need to groom it several times a week in hot climates. It also needs some exercise as it is a working breed and can get bored very quickly if not exercised and cared for,