sort by best latest
yes, my teacher was a muslim, and you know muslim hated dogs.
She owned a dog but her butler care for the dog. One day, a neighbor dog chased after her when she was jogging. Her dog fought with the crazy dog and saved her life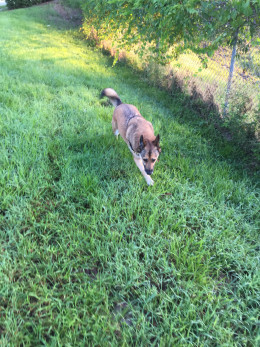 With regards to my close call with mayhem it was my Belgian Malinois' extraordinary sensory "pick-up." A older lady "ran" a red light as John and his Belgian, Molli were crossing Highway 436. A Wrangler jeep occupied with a passenger and driver intercepted the older lady's vehicle; however, the velocity of the lady's car carried the jeep sideways directly at me and Molli. Yet Molli anticipated this and pulled on her leash which made me hurry; thus, the mass of metal passed just behind me. As I looked from the wreck to Molli. Molli responded with a wolf like howl...