sort by best latest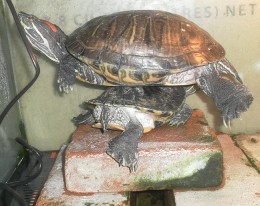 I know this is quite an old question, but thought you might be interested none the less. One of the best known reptile rescue centres in the UK is Proteus reptile rescue at www.proteusreptiletrust.org. Many RSPCA centres will take in unwanted or stray reptiles. The college where I worked obtained several snakes from the RSPCA and I had one of my terrapins, who was picked up as a stray/abandoned, from the RSPCA.
Hi Al,
Lovely to hear from you! Thanks for your answer and as requested have given all the dogs a hug and kiss!!! Many thanks.
Hi Seeker
I don't know of any for sure, but i would bet money that there are rescue people for all manner of critter. You can contact the national animal advocate groups: Best Friends, In Defense of Animals, and PETA; to find out more. Give your dogs a kiss for me.
Al
Hi Seeker7,
I found a few numbers for you of reptile rescues.You should go to ReptileRescueLeagure.org.They have a whole directory of numbers and places for reptiles.Most states do not have rescue centers for reptiles though.Hope this helps.