sort by best latest
By far because of his innovative style and amazing subjects it is Ansel Adams.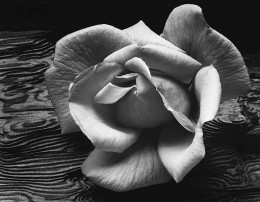 I know it may be sort of a cliche answer, but I still gotta go with Ansel Adams. Some of the most stunning compositions and contrast in any black and white photography ever.
Then you realize he did it all by lugging a bellows camera the size of a large dwarf into the backcountry on foot...
I am a BW lover and have to agree with you on that, cliche or not.
beautiful shot (rose)