sort by best latest
Oil paints can get pretty expensive (as can acrylics), so I think it comes down to your budget. In my experience, Winsor Newton is a good brand at a good price and easily available at art stores and big craft chains.
I hope you enjoy oils! I'm sticking with acrylics :)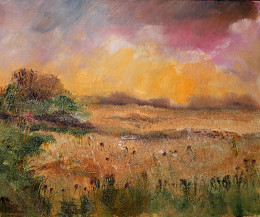 Any of the big names will provide top quality paints. Out of preference, I use W&N, as a close second Rowney. If you want to get the 'profesional quality', use only artists quality paints. I can't abide acrylics, the only time that I use them is when house decorating, and a touch of burnt umber when laying down a drawing to complete in oils.