sort by best latest
Just as a suggestion....I personally notice that a lot of people choose similar ideas for their photos. To be a little more on the creative side or even to be a little different from others, I would try to find a place that you normally wouldn't choose. I recently went for a walk with my children and saw a bridge and under the bridge it looked almost like giant tubes or culverts. We went down under the bridge and took pictures in the tubes and they turned out very adorable.
I think there are so many beautiful thing around us.
India - some great landscapes and history.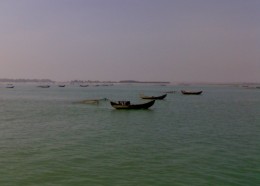 I think "Sent Martin's" island of "Bay Of Bengal" is a beautiful place for photography. You will get various kind of coral, beautiful sea beach, fishing boat, beautiful coconut tree for photography.
Ibiza, without a doubt.
have a look at some of these
Beautiful place for Photography,available in Texas....Meet Bruce covill.
Bruce Covill is a Professional Wedding Photographer. A photographer who wants to capture the moments of your lifetime into frames for you to remember always, available for baby photography and professional wedding pictures in Texas. Call them at 512-267-9592.