sort by best latest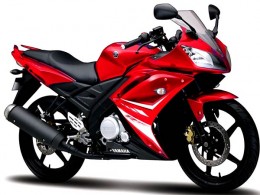 Because India and china is the most populated countries....
unfortunately India having the most youngsters than china so every youngster want a bike for ride our Indian roads.....
if more bikes needed means there's competition begins to improve the quality, mileage, safety, cost, efficiency, style, power, and etc for our youngsters....
so only i thing motorcycle companies are into rapid development of bikes...
if you are satisfied with this answer reply soon... or just commend me
Motorcycles are like the imaginary friend that all kids wish that they had before their lives had gotten so complex, with like growing up. To many bikers, an over abundunce of motorcyles is like a keg of wine with a room of blondes. Given the absorbtion of gasoline into the economy, Americans need more cost effective transportation to get to work.Special considerations aside, motorcycles provide advancement in the opportunity cost, factoring in social cost, and good times. Using the new math, companies like Harley Davidson want to provide for maximum pleasure via the total package. Now we are thinking about getting busy on the seat of a Harley as opposed to the traditional sports car. Looks like it's all about appeasing the masses, and protecting the homeground.
yes ur right. As you said population is increasing every where. Thats the only reason for the rapid development. Thanks for answering. Every youth has a dream of riding bike on indian roads..