sort by best latest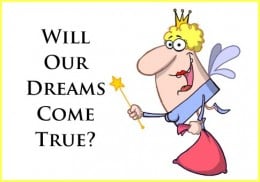 This is so hysterical! By accident my question got cut off. It was supposed to have said, "Wearing the same color clothing."
But, I think I like the question much better open-ended where everyone can fill in the blank and write their own story. Absolutely hysterical. Waiting for more imaginative answers.
nothing? I must be in someone's bad dream and he/she will wake up any minute!
smiles? The 18th month bonus was approved!
gas masks? It's either the building is on emergency drill or the plane is about to crash!