sort by best latest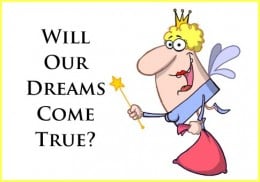 This is so hysterical! By accident my question got cut off. It was supposed to have said, "Wearing the same color clothing."
But, I think I like the question much better open-ended where everyone can fill in the blank and write their own story. Absolutely hysterical. Waiting for more imaginative answers.
moose antlers. your job would be to ignore the headgear and comport yourself as if nothing was unusual. or, take out your own moose antlers and put them on.