sort by best latest
My Bachelor of Nursing got me a job from the beginning, and I've always had one (aside from 6 weeks between jobs - holiday, and finding a new one in the recession wasn't....easy).
I enjoy my job, and whilst not paid as highly as in some other countries, I enjoy doing it in my home country. It's not all about the pay - though with a small child and a huge mortgage....the pay comes in handy!
My degree has come into use in recent years, but it was an extremely long hard struggle. Getting a college degree isn't enough; what's just as important as your major is networking and making connections before you graduate. That's why I wrote this hub: http://hubpages.com/education/How-To-Have-A-Succes...
In it, I mention a co-worker who majored in Art, and was earning a good living on a part time job. On the other hand, a Stanford student had just graduated with a PhD in Mechanical Engineering, then got his first job - packing boxes!
Getting a college degree is NOT the be-all and end-all of everything. Lives have been ruined pursuing it! If you go that route, make sure you do it RIGHT!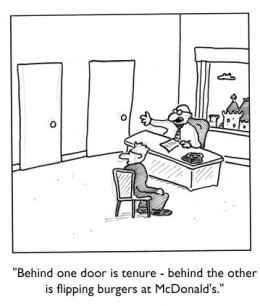 I initially received a honors undergraduate Bachelor of Science degree. About 2 months before I graduated I interviewed for a job with Kimberly Clark and was hired to begin as soon as I graduated. When I immigrated to the United States 3 years later I was hired as a teacher immediately.
A few years later I went to graduate school and maintained my teaching team leader position. My final year of graduate school (4th year) required a paid internship under a practicing psychologist so I received a leave of absence from my school district finished my internship and was immediately hired full-time as a professor at the college I still practice psychology and profess at...