sort by best latest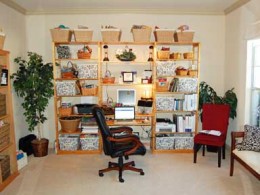 My wife makes well into 6-figures running three profitable businesses from our home. She's been doing it for almost five years. They are legitimate online businesses that she owns and can resell for a profit later on. She has two employees and is still free to be a mom and a business owner at the same time. One business is an e-book that she wrote and it sells itself. The second is where she sort of repackages a couple of products. Then, the third, which is her 'bread and butter' is where she drop ships goods from a vendor. The best thing is that she's the boss and controls her own destiny. And, she's building one heck of a nest egg for us for the future. Please check out my blog about her: www.startinternetbusinessblog.com.
eBay is working for me... I have found a great source for clothing and I love my job and am quickly turning it into a full time income, part time. Read my hubs.
I dont know if you have knowladge about affiliate marketing. That is what i do. But you need to made yr mind first. You have to spend atleast 3 HRS per day, for the first couple of months.
Im a member of clickbank pirate. you dont need a website. but you have to adverstise hard. by any means, blog, chat, tweets, facebook, forum, articles etc. so its sounds quite hard but after 2 to 3 months you are right there.
You can have look on my blog to find out what is affiliate marketing? and what is clickbank pirate? how does it works?
http://makingmoneyonlineinstant.blogspot.com
I agree with lama204. Also post hubs and get an google adsense account start so you get get traffic to your hub pages and make $. I'd also do this takes little to no time each day to do which will make you $$$$ when you spread the word..