sort by best latest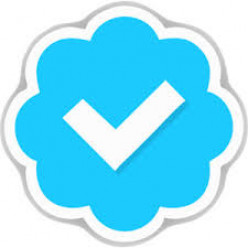 Good question.
There are symbols to showcase the verification of emails on some social media (see the Twitter verification symbol as an example below), there should be a symbol to showcase the account is verified and the human has departed us along with who is maintaining the account.
Perhaps something more subtle like adding a simple frame around the photo of the person.
How does HP handle this? We have had members depart from us. What does Facebook do? Google+?
I would imagine after a certain amount of time without activity some social media accounts are closed. However I do know of some email accounts of deceased people that appear continue to accept emails.
I also know of someone who died but his spouse and children continue to post things on his Facebook wall. Through social media I suppose we can all live forever. :)
That is a good question. Honestly I have no idea. Even in real life that can be an awkward moment in social settings learning someone has passed away. I now ponder how the 'white pages' handled removing someone from the listings when someone passed. Who is responsible for notifying all the social network entities is a question we may ask.