sort by best latest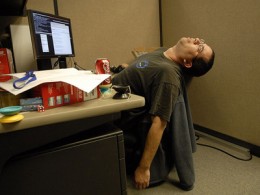 It's called the velvet sweatshop because work 70 - 90 hours a week and prefer young single without family to work there.
velvet sweatshop - a job that offers good benefits and perks, but demands long hours.
1. We instinctively sacrifice more for our families, creating a family like atmosphere where you are nurtured like children (and see the company as the all providing parent), you're much more likely to work 80 hours a week for 40 hours of pay.
2. If they provide both your recreational and social needs on campus in addition to your source of income, you are less likely to leave work for any reason - and they get much longer work hours out of you.
3. If your personal and professional life are totally intertwined, you're much less likely to leave the company.
Tamara, I agree. Companies are trying to find ways to make their employees more comfortable at work. I think, it is a tough job for the human resources department.

---