sort by best latest
The most popular jobs for a business manager are:
Banking Branch Manager
Banking Operations Manager
Business Analyst
Business Development Manager
General Business Manager
Business Process / Management Consultant
Contract Specialist
Credit / Collections Supervisor
Director of Operations
Finance / Banking Business Analyst
Financial Analyst
General Operations Manager
Hotel General Manager
Human Resources Generalist
Marketing Manager
Materials Manager
Office Manager
Personal Banker
Purchasing Manager
Regional Sales Manager
Restaurant General Manager
Retail District Manager
Retail Store Manager
Sales Director
Staff Accountant
Supply Chain Analyst
Trucking and Transportation Fleet Manager
and more... You can pretty much do ANY job with lead, supervisor, manager, director at the end where you are in charge of staff, offices, departments, divisions, companies, etc.
I believe a Project Manager, Sales Manager or Business Owner. Most business owners go to school for business related degrees. I hope this helps!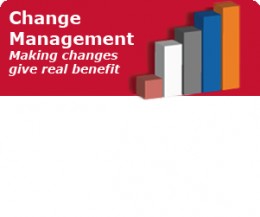 If you wants to know that what is the business management and how it works then you should try to make contacts with http://www.qrventures.co.uk/
I've been told that the most common job for those with a business degree in management is in retail management.
If is a general degree that has no specialization.
Marketing management requires some marketing background. Human resource management requires HR background and studies. Financial management and analyst jobs require a background in accounting.
Retail management, food industry management, and industrial management- like a floor supervisor in a manufacturing plant are common jobs for those who possess a business management degree. Other jobs depend on whether you have field experience in that position- such as a health coordinator or hospital staff manager. Additional education is needed when considering a marketing, financial, or human resource position.