sort by best latest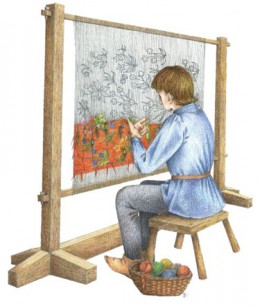 Link building in SEO is similar to a beautiful tapestry. Google cannot find a thread, but Google can find a well made and designed tapestry.
Having a similar thread is more pleasing to Google - no different than a tapestry with complimentary colors.
Build your articles, your websites, your comments, your photos with similar themes and you will create a pleasing tapestry that Google will reward with a higher page rank.
A higher page rank is free advertising and is a value in accounting terms called "good will".
Best of luck to all our Hubbers on that Internet tapestry.
photo courtesy of: vam.ac.uk
It has been said that enough links can solve any SEO problem. I think that it pretty clear. The benefit is in both the page rank transferred and in the anchor text of the links.
Link building works best when you get links from other quality sites that are relevant to yours. The theory that the search engines apply is that if a good website thinks your page is good enough to link to, then your page must be good too.
I'm not an expert, I just happened to read a bit of "101 Ways to Promote Your Web Site - 8th Edition" by Susan Sweeney.