sort by best latest
Yes, follow what Mr. Nice says. I am only four month here. So solve the equation and calculate the amount I have earned. first enjoy writing and meeting people. Then learn about getting people to visit your hubs. Last, learn to induce the visitors to click on ads. It takes time. It is like a planter grows Rubber, coconuts or some other crop which yields after many years. Be patient and plant more seeds(hubs) and manure and water them to give the crop earlier.
Yes. The entire thing is difficult. So far I stopped messing with it and just enjoy writing as a hobby. Therepy.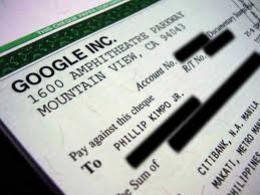 In order to see some money in your Google adsense reports, just appearing of ads is not enough. When the visitors click on your ads Google makes money and you make money in the form of commission.
You need lots of traffic for that to happen. After just 5 days of joining hubpages if that happens it will be a miracle.
I got my first check after one year and it is same for most of other Hubbers as well.
Keep up the good work and you will start seeing some money in your Google adsense account. Once you have your first $100 check then hopefully you will see more checks often. Good luck