sort by best latest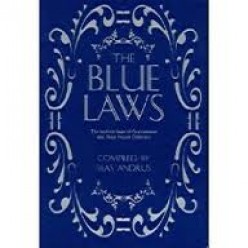 It is not only Quebec but also many States in United States do not allow sweepstakes/contests and lotteries because of the different Laws written for consumer protection or moral purposes under Blue laws".
Blue laws are designed to enforce religious standards in many States and Provinces in the United States and Canada.
That is why some states do not have lotteries, or do not allow gambling. On the other hand, there are restrictions on liquor sale too. Alternatively, do not allow sweepstakes drawings.
No, definitely not because of 101 law. Quebec has very strict laws governing contests and sweepstakes of any kind. While these laws are supposed to be for the protection of the citizens of Quebec, they are also a huge burden of money and resources to contest or sweepstakes sponsors, and the consequences for a mistake are severe. So, rather than run the risk of facing legal action, many sponsors take the easy route of making their contests void in Quebec.
I see you're also from Canada. Are you from Quebec? From Toronto here.
Hey Rosie yeah I am from Quebec and was mad to see I was not eligible to hubpages contests. But it doesn't matter it won't let me lose the will to write more hubs!