sort by best latest
Hello Rock_nj! That refers to an interface on HubPages where you can "Hop" from Hub to Hub (newly published Hubs) and vote, rate, and flag when appropriate. Follow the link from the Learning Center to learn more about HubHopping: http://hubpages.com/faq/#hop
I hope this answers your question!
JSMatthew~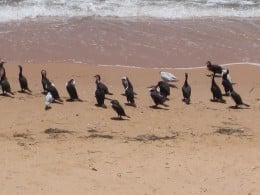 When you click on hub hopping you get to read some of the latest hubs . Leave comments and click on one of the words like interesting- useful etc if you enjoy the hub . Vote it up.
When the hub isn't appealing to you just carry on hopping.
If it has bad spelling or to short you can vote it down or flag it if you choose,
Hub hopping is a way to meet and help new hubbers, get followers etc !
This is part of the community that is HubPages.
When a new hub is published, it can be awhile before the SEOs pick it up. Hopping Hubs randomly puts you into the midst of new hubs that have been published. Then, as usual, you read the hub, give it a thumbs up or down, can leave a comment, follow the author if they are to your tastes and move on. You can access the interface from the 'my account' page.
I like hopping hubs. I've found new authors that I probably wouldn't have seen before, found some really interesting info and, on a few occasions, have had to flag the hub for inappropriate content. It helps sharpen your editing skills for your own hubs when you see what other people have written.