sort by best latest
I think you just have to keep writing for starters. Publish hubs that interest you first and foremost and find a way to make it interesting and insightful for others. Also, comment actively on other hubs because usually people check out who commented on them. And another thing is to answer questions, participate in forums and make your presence known.
To catch people's attention, all you need to do is write good hubs and think of interesting summaries and titles. Good luck and I hope my advice helps.
I think the best way to get followers other than writing hubs on various topics, and making them unique and interesting is to simply comment a lot of other people's hubs.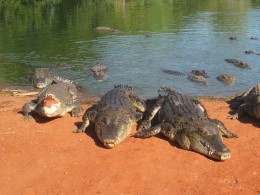 Answer my questions below ! Ask questions like you did, join in on forums like reccommend another hubbers hub, have subjects that are interesting , go hub hopping & leave comments, check out hubbers above , put links on facebook, stumbleupon etc