sort by best latest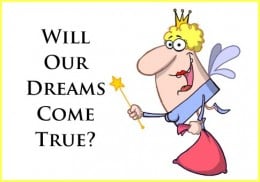 Some people visit Hubpages by chance. Others have read a blog, visited a profile or some place that says, "JOIN HUBPAGES." So, they do. Their intention may or may not be to become an author. I recently read that one person has been a member for years and just surfs, reads, comments and may even be an active person on the FORUM area of Hubpages. These people never actually author a Hub. I suppose they may DREAM of writing one day or they just want to be part of this wonderful community. Thank you for posting this question in Hubs About Hubs because I used to wonder the same thing, too. Blessings, Debby
In addition to the first two answers, there are some hubbers who have had their hubs unpublished because of repeated violations.
I just saw a hubber complain about having 500+ hubs unpublished and the response by HP staff was that he had repeated violations. There are also those hubbers who have refused to have their hubs revised hence unpublished. I know of two such hubbers.
Some people are here with the sole purpose of being a reader and thus join rather than visit as a guest so that they can get updates as soon as the authors they follow write a hub.