sort by best latest
I think money is one of the motivators. However one thing I am finding is that it is also addictive. I've asked quite a few questions now that I actually want to know the answer to. Some of the answers and hubs have been excellent.
I guess as time goes by the fun will drop off, but I still will continue to build my portfolio as I feel it can help increase traffic to my hubs! Of course, over time I may change my mind as the statistics change, but so far it's fun, I've seen increased traffic to some of my hubs and I have the potential to earn a little more money!
March 2012 saw not only a contest based on asking questions on HubPages but the added feature of users being able to earn ad revenues from question pages. That makes the increase in questions rather obvious.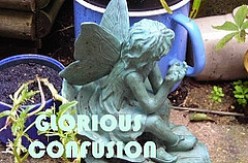 I am one of the people who have only recently started asking questions - I started off just writing hubs, and then started looking round the various tabs to see what else I could o, and, voila, I came across the tab called "explore", which led to my asking and answering questions only about two or three weeks ago.
I am both curious, and also interested in increasing my presence on HubPages and becoming better known.