sort by best latest
Use ALL of the tools available to you when you're editing your hubs. Always preview prior to publishing and optimize your articles for search traffic.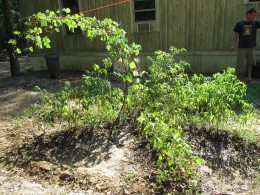 Follow the sage advice contained within Hubs of long-timers, with a good number of followers.
One simple thing is add 2 extra text capsules per page break, video, photo or text capsules. This will break up the page nicely, while leaving room for advertising.
If you have chosen to be an advertiser for e-bay and or amazon, and you include capsules from them, use search words, of the products that are pertinent to your Hub. You have to erasing the title that automatically fills, and replace them with search words paralleling your article.
My last piece of advice is, do not stop writing. This is like planting a garden, and it sometimes takes a while to get a harvest.
I use a digital typewriter instead of a laptop most of the time for my rough draft. Especially when I'm out and about. If it gets damaged or stolen, I'm not out near as much as the cost of a new computer. It is a lot harder to damage and the battery life isn't even a consideration.
This doesn't address Hubpages specifically, but it makes writing for me far easier in many settings.