sort by best latest
If you think that you will make any money on hubpages through google adsense I would rethink that. It will take almost a year or more to get to 50 dollars to get paid. They make it hard to post ads on your page. They have offered no help for me to post ads either. You are better off writing for yahoo voices who pays you upfront for articles you write. There is only about 10 successful hubbers who started back in 2007 so I would rethink this its not worth it. Write here because you enjoy it not because you are going to make money.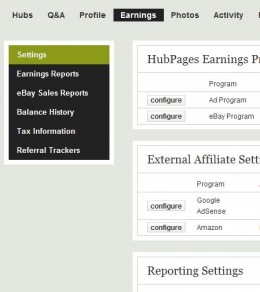 Go to My Profile, and then click on Earnings. On the colomn of Setting, you can see Google AdSense setting.
Dear Arielqiao, I've been here a little over 4 months and I haven't got a word in from Google yet. Do you know whether it's because I'm from Greece? Nobody seems to know what the deal with me is. I've asked before and got all sorts of answers but none seem to clear the picture.