sort by best latest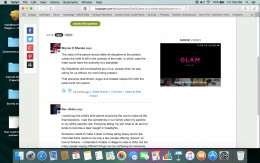 Please note, to the right of the thumbs up/thumbs down is a selection of options. First is a statement of how old the comment is and 3 possible options follow to the right of that.
1.Delete 2. Comment 3. Select as best answer
Choose delete if that is your wish. When you click on delete you will be asked if you are sure you want to delete that answer and all you have to do is click on yes (delete).
Please see the screenshot I provided.
Thank you for your answers to this question, but I no longer have to delete the answer from the man (I am guessing it was a man) that wrote some promotional gibberish has disappeared.
Hi Shyron, you should be able to see the word delete in blue letters under his or her answer and simple click it.
Dear Faith, I did click on the Delete Answer and it said "Are you sure you want to delete your question" so I hit the 'Cancel'.

---