sort by best latest
Norma, You should join us in the forum where we are discussing Flipboard in detail, sharing our experience, and helping each other with questions and answers...
Using Google I came across this link. Try it for the Flipboard Tools. - https://about.flipboard.com/tools/
You can also access their tutorials via this link. Sorry I don't use this site but I hope that this helps.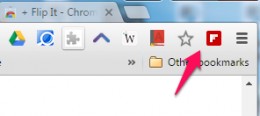 You can also grab the Flipboard extension from Google Webstore and add it to your Chrome browser. Click on it when inside a hub you want shared. Make sure you have created a Flipboard magazine before doing this.