sort by best latest
7 th October 2004 11 am Flight FJ 411 Nadi airport Fiji when I left the country with my three children for the security and safety of their lives and to protect them from an inconsiderate , unloving , uncaring father who had threatened to kill the son and get the girls kidnapped by thugs.
There are certain moments when I feel great, just in one word awesome. And there are moments when you are sad. But to me actually all of my life that I have been living is an unforgettable moment itself. Because think about it isn't being able to live , to see, to hear the greatest gift we're having.
On August 1, 1982 A.D. a Sunday morning GOD shown me in a vision the other side of death. It is glorious. It took me up to the next and highest level with my relationship with GOD which is knowing and walking with GOD moment by moment in my life on the earth like Enoch who was not found because GOD took him.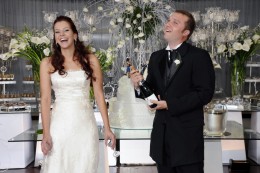 The day I got married.
Besides getting married to the man that completes me and makes me very happy, at that moment I was surrounded by all the people I love most. Having all our friends and families there pouring good energy on us was amazing and unforgettable.