sort by best latest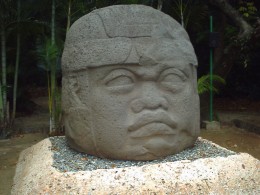 How about Olmec? It is felt to be the "mother" culture of Mexico dating back as to as early as 1500BC. There is a an important ancient Olmec settlement in La Venta. My son is working in an archeologic dig in Los Soldados looking for relics from this culture.
I did one on the Zulu that was fascinating, also the Australian Aborigines are interesting. If you are in a cultural author class chances are you have read the nacarima paper, if you haven't look it up and read it. To do a paper on the American culture would be cool and difficult.
The Mbuti pygmies of the Belgian-Congo are a fascinating people. Colin Turnbull wrote a wonderful study on them, The Forest People.