sort by best latest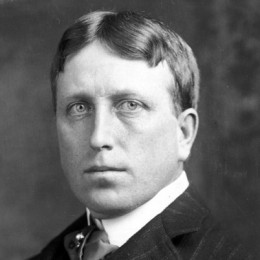 William Randolph Hearst was an influential American Newspaper magnate from late 19th century to the early 20th. He owned several newspapers and was known to exert enormous political influence through this media. At one period he owned the largest chain of newspapers and magazines in the world. He lived a lavish lifestyle and accumulated much wealth and art collections.
His life story was a huge influence on the eponymous Orson Welles classic, Citizen Kane. Welles based his character on Randolph Hearst.
adding to the other hubbers, Hearst was also obsessed with his monopoly on the paper industry using wood as the base for the manufacturing of paper. When hemp was introduced as an alternate to wood in the manufacturing of paper, he could not stand the idea of competition or a threat to his empire. So, he declared that hemp was the root of all evil, which led to his being instrumental in the making of " Reefer Madness ". A movie describing people under the influence of hemp, ( marijuana ) as crazed savages. This eventually led to making marijuana illegal.
He was also, I believe, the father or grandfather to the notorious Patty Hearst who was supposedly brainwashed by a group called the PLO ( Palestinian Liberation Organization ), which went around committing bank robberies and other crimes that she was part of.
Born in San Francisco, California, on April 29, 1863, William Randolph Hearst used his wealth and privilege to build a massive media empire. A founder of "yellow journalism," he was praised for his success and vilified by his enemies. At one point, he considered running for the U.S. presidency. The Great Depression took a toll on Hearst's company and his influence gradually waned, though his company survived. Hearst died in Beverly Hills, California, in 1951.