sort by best latest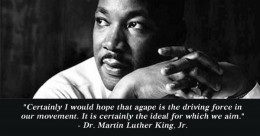 Perfection to me is first most an ideal. To me, it could be summarized as a most difficult path along the way to union with God. Primarily through prayer, silence, and meditation one can indeed seek perfection in other words be in direct communion with God.
It is not a popular path to embark on; yet indeed, it is one with extraordinary revelation. When one is "climbing" this path the most extraordinary observation is always the significant peacefulness and contentment of agape love. Thus, perfection to me is a most difficult "climb" to peacefulness and agape love. Perhaps the most invaluable gift from God.
Interesting question.
Perfection for me is the nature inclusive of its abundance beyond our world and life. As you have very aptly given a picture of snow covered mountains, Perfection is a word perfect in itself.
On human aspect though perfection is a very relative word. Perfection for one person may not be the same to another person.
On personal level earlier i used to try to be perfect in every front that i am concerned with but lately i have learnt to enjoy imperfection in every form and every meaning. No doubt I admire perfection. But why to only seek perfection. For me at least even IMPERFECTION hold its own beauty and depth in itself.
Thank you.
To me, the word perfection does not imply that one can do something flawlessly or look flawlessly but one who tries only to be themselves. Perfection is a word that means by definition the action or process of improving something until it is faultless or as faultless as possible...let's repeat that last part faultless as possible. Perfection doesn't mean it has to be on point but it more as means that the closes you can get to that or the best you can do in shorter terms. So if you ask me perfection means to me that good effort was put into what ever it is you trying to define or do.