sort by best latest
I remember my cousin did as well through a window on a drive through California. Unless your windows are darkened, which many of them are here in Brazil where I live, you can get burned.
It is often thought that many forest fires are started when the sun rays hit glass bottles which have been left behind by campers. Another good reason to take your litter home with you.
Remember what happens when you use a magnifying glass in the sun, you can start a fire.
I hope your burn wasn't too serious.
I get a sunburn through my house windows and my car's windshield every year. I have to use sunblock to drive! I need to get some sunblock...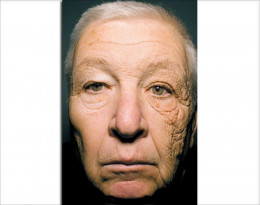 There is a truck driver whose left side of the face looks much older than her right due to her being on the road so much. The UV rays penetrated the glass, damaging the one side of her face.
There's a common misconception with the glass thing. Glass does block some UV rays, UVB rays specifically. However, most of the glass in cars and trucks don't protect against UVA rays. Only the windshield does. So sun damage can still happen in your vehicle on your left and right windows.
This is probably what happened to you. I hope it doesn't hurt too badly!