sort by best latest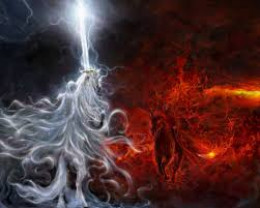 In small families, children learn:
(1) they are valued, loved, and considered special by their parents
(2) a lifestyle beyond the rudiments and constant, neverending economic struggle, always having enough .
(3) to express & revel in their individuality and uniqueness
(4) being comfortable with & seeing their parents as friends & companions not just parents
(5) having a consciousness, mindset & psychology of universalism & openness to others not in their immediate family circle
(6) learned to be comfortable with adults
In large/very large families children learn:
(1) to fend for themselves emotionally, psychologically, and even psychically at a very early age for if they do not, they will fall through the familial cracks.
(2) that doing without even the necessities is a constant & an acceptable, even a normative lifestyle
(3) to parent & raise themselves & if an oldest/older child, MUST assume most if not all of the parental duties for younger siblings
(4) that to have a sense of self & individuality is devalued, even thought of as selfish & that their needs, wants, & desires are meaningless
(5) that they are considered to be on society's periphery, being seen as "the other" or even outsiders by the majority culture
(6) that their parents were little or even involved in their lives during the formative years
you speak like you have experienced this? one bad experience does not constitute for the world.if you look at all size families there are good and bad just like color,religions and ext.

---
I can name six things that children from all size families learn with good parenting
kindness
love
laughter
individuality
responsibility
character
no matter how many siblings
the parents are what make learning these possible.