sort by best latest
I have not personally seen one, but my father told me he has.
It came inside the house via front, which was open, and out through
the kitchen window. ( Also open )
So yes, I do believe they happen.
If you Goggle it, I think you will find many examples of them happening
Cheers from DOWNUNDER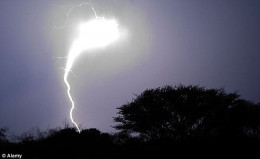 Although I have not; it is time to evoke ball lightning on the Chicago Black Hawks and end their futile quest for Lord Stanley's Cup...