sort by best latest
Sometimes failure can teach a person perseverance. If you try something once and fail, try another way and succeed. However to keep failing after putting a lot of time, effort and energy into something just to reap Zero, well, that can be extremely discouraging. To keep failing over and over again after much effort can be depressing and makes a person stop trying.
Disagree! Failure means that you attempted something and did not reach the desired objective. You can say, "I failed that time." or your can say "I am a failure." There is a huge difference in those two statements. The way we interpret a 'falling short' of an objective can affect our whole life view!
Imagine a tiny tot trying to walk. It stands. It falls. It totters, then falls on its behind or knees. Does the baby say, "I'm a failure. I tried this a dozen times and it doesn't work for me." Of course not.
Why should failure be 'respected.' It is the 'trying' that is respected. So what if you tried over and over yet in the end, failed. That effort is to be respected.
We do not know if we're right on the cusp of success. It could be at the very next attempt that the breakthrough to success comes - whatever that so-called success might be.
And what is success, anyway? Best quote I ever heard on it is this:
"Success is the progressive realization of a worthwhile ideal." Note that word progressive. You might fall a lot of times but your learning how not to as you go along.
Enjoy the trip.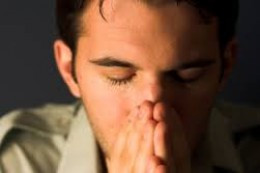 Our society and culture value, even deify success. Success is seen as the epitome of the winner. Failure, on the contrary, is despised in our society and culture. Failure is the antithesis of success after all. Failure is viewed as missing the mark and falling below expectations.
From childhood, parents, teachers, and other adult authority figures strongly admonish us never to fail. Failure is viewed as a blemish and a black mark in our records which could preclude us from attaining and reaching further success whether it is academic or career. We are exhorted to succeed and told if we cannot do something well, then do not do it at all. Children who fail are considered failures and thus unworthy in the eyes of teachers and parents and are routinely told this.
This progresses beyond childhood and adolescence and into adulthood. We are expected to be perfect which is akin to being successful, particularly in the corporate world. Mistakes and failures are seen as blights upon one's work record and can diminishes one's chances of promotion, even retention on the job. Good and promotable employees are considered to be as failure and mistake free as possible. Such employees are considered to be efficient. Conversely, employees who make mistakes are derided and viewed as inefficient or worse.
Failure is seen as ineptitude, even stupidity in our society and culture. Failure also diminishes one's credibility whether it is professional or otherwise. People simply do not appreciate, even like failure or people who failed. People who fail are considered failures as the act is never separate from the person. Failure furthermore denotes loser and flawed. Failure means that a person simply is not intelligent enough to master the game plan or is incapable of accomplishing a task.
Failure means repetition which oftentimes derail, even hampers success. Failure is a regression, even a retrogression of sorts. Failure can ruin, even destroy a person's chances for success, oftentimes resulting in his/her settling for the crumbs whether it is socioeconomic, educational, career, or other. Highly successful people are winners who never, if ever, fail in their endeavors.