sort by best latest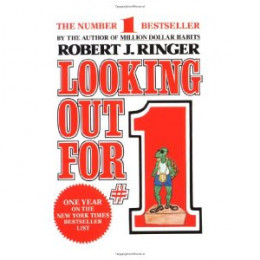 I assume the self-centered and selfish person's motto is:
"Looking out for #1."
If one's every action is with that in mind they're far less likely to be taken advantage of. They know what they want out of every situation
However it has been stated: "The first law of nature is self-preservation." To some extent most people look out for their best interest. Generally speaking those with low self-esteem or crave the approval of others have the most difficult time saying "no".
Nevertheless it should also be noted that words such as "self-centered" and "selfish" are often (someone else's perception) of another person.
Very few people think of themselves as being "selfish' or "self-centered" and more often than not can site instances to prove it.
From one's point of view simply knowing what you want and not settling might be seen as selfish or self-centered.
Life is a (personal) journey.
I suppose we're all entitled to be the "star" in (our own) lives.
Where on earth did you pick up this opinion!
In general, I would say that you've got it the wrong way around. Selfish and self-centred people live in fear of 'not having' They are ego-driven and an ego is never satisfied for than a few moments. If such a person wins a million dollars the euphoria would last for a few days, then the fear that they'd be taken advantage of would arise -and stay. "Oh, people will want me to give to them." "Oh, the Taxation Office will want a big slice of it, et cetera." There would be little peace in the mind of the selfish, self-centred person. The self concern would be mentally painful in the extreme.
On the other hand unselfish and altruistic people are focused on a world outside of their own personal evaluations of how the world SHOULD be, to a large extent. They would probably give gladly. They might well realize the old saying, "As you give, so shall you receive." The result of this is they are generally happier.
And has for being 'taken advantage of,' such stems from a weak, and submissive character and could apply equally well to the selfish or the altruistic.
But to reiterate: Where on earth did you pick up this opinion? Or is it a 'tongue in cheek' statement to get a lot of answers of denial such as the one you've just received from me?