sort by best latest
In my opinion, I think the Miss America contest is a way for young women to gain exposure in the Fashion, TV & entertainment industry. Some of these women who have been crowned as Miss America will start a modeling & acting career. Sad to say but true. Attractive people for the most part in this case women are treated better & given more entitlement privileges in all aspects of life from career to personal relationships. It's not what you know, but who you know that also plays a role. Getting your foot in the door can be a challenge, but once you have proven yourself to be useful it won't be long before you climb the ladder of success with a lot of hard work, persistence and determination.
I think we should be valuing women for more than their appearance and that these pageants have outlived their usefulness. We don't make men parade themselves around like this to prove their "worth" to society. It's utterly ridiculous and I look forward to a day where this practice goes the way of the dinosaur.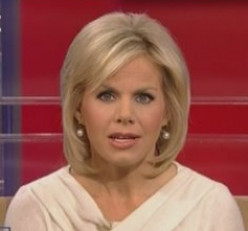 The Miss America contest is the crème de la crème of beauty contests. Those who participate in such contests are the best of the best. They are extremely smart, beautiful & talented. As a result of the exposure gained from participating in Miss America, many go on to quite visible and lucrative careers in modeling, acting, and other forms of entertainment.
Women who participate in Miss America have a leg up on their counterparts who never participated in beauty contests. The former have it easier to break into the media & entertainment business through the connections they make by participating in such contests. Not only Miss America but other notable beauty contests. Women who never participate in beauty contest had it much harder in the entertainment busness, often struggling for years until or if they are noticed.
Women who participate & especially win beauty contests have it much easier in the entertainment business. Since they are noticed by many influential power, they oftentimes don't have to start at the bottom like their counterparts who didn't participate in beauty pageants. Many noted actresses began their careers as beauty contestants and progressed from there. Beauty contests are a smart way for many young women to begin their careers. In fact, they would not be as successful if they didn't participate in beauty contests.