sort by best latest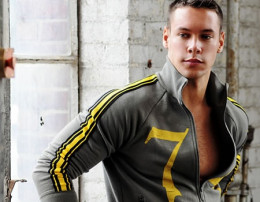 Youth is the time when one is at his/her most attractive and most agile physically, mentally, and emotionally. It is believed that youth is a time when one is the most agile. The young body is resilient and can rebound quickly. The same goes with a young mind. In youth, one mind is considered to be at its most acute. Youthfulness in American society and culture is equated to vigor and attractiveness. It is furthermore associated with being unstoppable. Youth is the epitome of strength and resolution. With youth, there are endless possibilities to be and do what one wishes. Our society and culture further adores youth because of its promise and potentiality.
However, becoming old is viewed as the beginning of the end. Being old is associated with physical and mental decay. Old age is view as the start of declination which will end in death. Old age also is viewed as unattractive in our youth obsessed and oriented American society and culture. It also signals what once was. It further signifies resignation and settling as it is believed that whatever promise and potentialities there were, are no more. Being old is viewed as being weak, vulnerable, and losing independence. It is seen as being on the periphery of society as one is no longer relevant.
I think the mask clip art is appropriate for this question but the cause you seek is a mask for covering our eyes. People don't like to face getting old because it leads to that appointment we all like to keep buried deep in the back of our minds. There is one grave for each of us very likely so far. But in heaven, we stay young, just like in our vain reverences here on Earth.