sort by best latest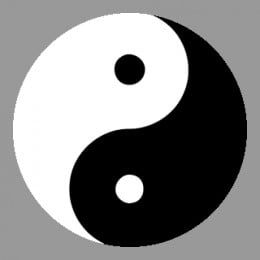 Children from small families(1-2 children per family) oftentimes have more monies allocated to them beyond the rudiments. This translates into having the monies to expose them to more intellectually & culturally oriented activities such as dancing schools, piano lessons, attending plays, foreign travel, & other cultural pursuits which are intellectually stimulating to them. They are likely to have more books & intellectual paraphernalia in the home. More often than not, parents of small families are highly educated and highly educated people emphasize & value intellectual & academic achievement, creating this in the home environment. In addition to this, parents of small families tend to interact w/their children more through discussions & other activities which expose their children to more complex forms of mental stimulation.
Children from large families(6-more children per family) oftentimes don't have monies beyond the rudiments, if that. They have to learn to make do which includes as what hobbies & interests they pursue. Since there is no money for intellectual & cultural pursuits, they have to invent their own method of play. It is not unusual for children from large families to engage in more rudimentary forms of play, including roughhousing as there is no money to pursue in more intellectual & cultural pursuits. In the large family environment, there are very little, if no books nor other forms of intellectual paraphernalia present. Also, only the rudiments & basic needs are emphasized in large families. Anything intellectual & cultural are viewed as unnecessary. What one forgets to mention that parents of large families are typical either uneducated or less educated so they don't have the wherewithal to instruct & guide their children towards more intellectual nor cultural things. They stress pure survival at the most basest level. As a result of this, children from large families have a less intellectual & cultural bent; however, they are very street savvy & have a rough edge about them.
In comparing ,how many families of different sizes have you known enough to compare?
Plenty. Have witnessed this firsthand from extended family members, friends, & associates. Children from small families avidly pursue intellectual/cultural activities while children from large families could care less about such activities.

---