sort by best latest
Hard to say, but maybe it's because of the issue of overpopulation. However, I think if a family chooses to have lots of children, that's their business and for all you know, they are enjoying themselves very much. I come from a family of six, and I miss the holidays when we were all together growing up and there was such a jolly feeling going around. My mother came from a family of 12 children, and they were our mentors. I love every single one of them. Your ability to get by is a matter of a person's own innovation when he or she or they work. Lots of small families barely get by, and big families live better because the parents are capable of earning an income and planning a budget well.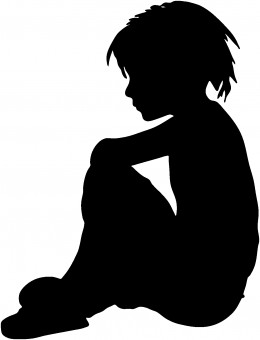 Children from large families come from impoverished backgrounds. They come to school academically behind, even academically backwards because there are lack of intellectual & cultural paraphernalia in their homes. Besides that, they haven't received the proper parental care & attention that other children received in their formative years. Because of very little or no parental involvement in their lives, such children have to raise & train themselves, being bereft of adult guidance. They oftentimes have unmet needs, often becoming behaviorally challenged in order to get attention.
Children from large families are oftentimes socially behind, even backwards because all they socialized with were other siblings. They have an insular outlook, being hesitant of socializing w/other children. Other children sense their insularity & prefer not to associate w/such children, believing them to be quite odd. Children from large families are distrustful of other non-familial children which exactly doesn't endear them to other children.
Children from large families due to their impoverished backgrounds are deemed disadvantaged by other children. They may even be viewed as children that one is never to associate nor be friends with as they aren't considered to be the right type of people. Children from large families are known to be street, unruly, loud, & even uncultured because of their impoverished socioeconomic conditions.
Children from large families, of course, low academic achievers because academic & intellectual attainment aren't valued & even derided in large family environments. In large families, only survival is stressed, anyone beyond struggle & survival are deemed unnecessary. It isn't unusual for parents of large families to deride, even dismiss education. In many classrooms, children from large families are the most lackadaisical students, being strongly inculcated from childhood that academic & intellectual achievement are futile.
Children from large families have a vastly different psychology than other children. They come from environments where there is scarcity, struggle, & want.This makes them highly territorial. This territoriality makes them act very aggressively towards other children. Many school bullies come from large families where those who are the strongest survive their particular family dynamic.It is the children from large families who are the ones engaging in fights & other types of aggressive behavior in schools.