sort by best latest
I think the answer is yes. A winner always strives for excellence. While it may be rare to reach excellence. The winning is in the striving for excellence. Winners always strive and in that are winners.
I don't mean this in a current PC concept for children mode. "Oh you tried so you are a winner". I mean this in an actual step above the just trying concept. Let us say trying is great but it is below "striving". Blood, sweat and tears. Really giving it your 110%. That is a winner and if they give it their all then they are in fact successful at being a winner.
I like the distinction between trying and striving. I see painted it is subjective too perhaps more with value? So, even though the drag racer lost the race, if effort was placed in development of the vehicle & skill to drive, s/he is a winner?

---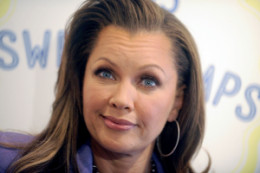 Winners are successful most of the time that is why they are deemed as winners. Winners have the attitude of success. Even though they may be at their darkest moment, they refuse to let such moments detour them from their success. In other words, they KNOW that they have got what it takes to be successful in whatever they undertake. Yes, winners fail but as opposed to failures, they don't equate failure to them the person. They maintain that failure is just a detour, a TEMPORARY one which they will rebound from sooner or later.
Many successful people have failed, some many times before they became successful. Scratch a successful person & one will find a person who has failed, even several times. Successful people aren't afraid to fail & make mistakes for failures & mistakes are oftentimes impetuses to success. People who are afraid of failure & mistakes seldom achieve success but settle for mediocre lives.
Successful people imbue winning inside & by their outward work. Winners also are positive people. They refuse to tolerate negativity in their lives. They surround themselves with positive people for they realize that positivity begets positivity & negativity begets negativity. Winners aren't afraid to work smart & take smart risks in order to succeed. They don't believe in playing it safe &/or going by the old paradigm. They aren't afraid to be unique, one of a kind, & trailblazers. They refuse to be the same as everyone else. They aren't afraid to stand out in the crowd.
No. Success and winning are not the same.
Read the famous short story by Shirley Jackson called The Lottery.
Also, check out The Hunger Games. Katniss, the main character, wins a lottery that places her in a game of death. I think you can see how even though she won something, it hardly constitutes a "success"?
In short, winning can have a favorable or unfavorable outcome. Success is always favorable. That's the difference.