sort by best latest
I don't see hatred due to family size. I have seen class envy, but that's as often an issue when someone can only afford one child and works 60 hours while a stay at home "yummy mummy" has tow or three.
I also think of how the family is raised. My mom had 12 siblings (including her) and they were always so close to each other, though a number have died since. My mom's favorite story is of childhood shenanigans with her siblings, and the same can be said of my aunts and uncles. In our family of six, we learned of sibling love by their example. We used to wear hand-me-downs and stuff, but if we didn't have much, we wished for more not compared to others, we just wanted it. Now I have a daughter, one child, and she wears 20 percent of the clothes in her closet. So maybe it's also in the way they are raised, though I also believe in birth control.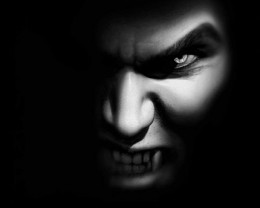 People from large families oftentimes have an underlying & even an overt jealousy & hatred of those from small families. People from large families have difficult, harsh lives. There isn't enough money to go around in large family households. There is very little money allotted for the rudiments, let alone anything else. There is a consistent, constant struggle for food, clothing, & shelter. Many times, large families have outside assistance in order to stay somewhat socioeconomically afloat. They consume inferior quality, non-nutritious food & have poor or no medical care. It is quite normative for some children in large families to go to bed hungry so that others can eat. In childhood, those from large families have to work in order to acquire what normal children have. They are exposed to intellectual & cultural things because there is no money for such. They also have to raise themselves because their parents are either very little involved or not involved in their lives. Neglect is commonplace in the large family environment.
In contrast to the large family environment, people from small families grew up in environments where there is discretionary income. Besides the rudiments, there are monies for cultural & intellectual activities. People from small families have better food, clothing, & health care because there is money allocated for such. They also have books & other educational paraphernalia in their homes. They have assess to dancing school, travel, & other enriching activities. They have individualized parental time & attention. They have more educational opportunities. They can pursue tertiary & other advanced forms of education while those from large families are lucky if they complete secondary education.
People from large families are envious of, even hate those from small families because the latter grew up in more socioeconomic comfortable surroundings & had a more psychologically conducive childhood & adolescence while the former had a hardscrabble childhood & adolescence full of struggle, scarcity, & want. They hate those from small families because they wish that their lives were comfortable. However, instead of taking out their misplaced hatred on their parents for putting them in this dire situation, they take out their hatred on those from small families.
Does data prove family size = jealousy? Many small families are poor, and huge families, eg. Kennedys are rich. We started with less, but grew up with more. Still, there will always be someone richer and envy isn't always due to wealth or fam. size

---