sort by best latest
1. Social skills are emphasized because it helps kids learn to resolve conflict in the family without escalating to fights or requiring parental involvement in minor issues. Thus the parents teach this early and in depth to reduce their work load.
2. There is only so much time and energy available, and parents with many children do care about their children but when you have twice as many kids you have half as much time and energy per child. Older siblings can act as surrogate parent/mentors, but they aren't as advanced as a parent so their help in academics is limited.
EXACTLY, well said. I have done articles regarding this. Older siblings are children themselves& they aren't as advanced as parents. Large families are INDEED different from small families where parents are THE TEACHERS & INVOLVED.

---
Two of my nieces in the US each have six children. They value education very highly. They home school, but constantly measure capacities to schooled children, and sometimes they enroll some children in private schools. They are straight A students, whether home schooled or in private schools. I think their primary interest is for now grades, and family values including church values. As for social skills, I'm sure they value this, equal to, but not above the priorities -- education, and faith. Coming from a family of six myself, my parents placed an extremely high value on education. Also, when we were kids, we had less and I remember the hand me downs and socks with holes. I didn't feel any different from those days to days of plenty. I was still me.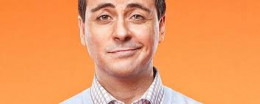 The large family environment is one of poverty & struggle. Money is also tight, even very tight in large families. Large families don't even have enough money for the necessities, let alone anyone else. The main emphasis in large families is the basics, nothing more.
In the large family environment, there are oftentimes no books nor any other type of intellectual paraphernalia. Computers are non-existent in the homes of large families. Parents feel that these things aren't necessary. As a result, children in large families are academically behind in school & remain so. It is very common for children in large families to be extremely low academic achievers.
Also there is little or no parental involvement in large families. As we all know children in large families raise themselves &/or each other. As Dr. Zajonc, a psychologist, indicated that the more children in the home environment, the LESS INTELLECTUALLY mature children are. As parents spend little or no time w/their children in large families, they spend the most time w/each other. Since they learn from each other, they aren't advanced as children who interact w/their parents. Parents of large families further believe that children ought to learn on their own & teach each other. This parental attitude isn't conducive to learning.
Parents of large families also are anti-achievement. They view achievement & success as foreign entities. They see struggle & poverty as normative & teach their children such. They also value street smarts over intellectual achievement. Many parents of large families really don't care how their children do in school. If the children makes Cs, that is perfectly fine w/the parents. They place paramount importance on their children having social skills, even over academic/ intellectual achievement which they believe is quite superfluous. Children in large families would rather play than read books & engage in other intellectual activities. I have witnessed this firsthand.
Parents of large families are less educated than parents of small families. As a result of being less educated, parents of large families deride education, believing that children should receive enough education just to get a job, not a career. Parents of large families are also anti-success because they contend that a life of poverty, struggle, & lack are quite adequate. They feel that achieving success is extravagant & materialistic. They want nothing in their lives & teach their children to do the same. Studies show that in the United States, people from large families are THE LEASE EDUCATED & POOREST SOCIOECONOMICALLY.