sort by best latest
Best Answer Daxman says
First of all, that picture is mean! I mean thats Mickey! :) But if i could make that choice it would probably be Road Runner & Coyote. Their cartoons are just annoying.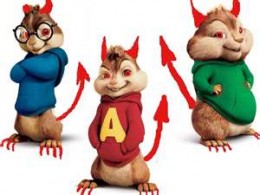 All today's cartoons and replace them with good ole 80s cartoons =)
However, the most annoying cartoon characters of ALL TIME are Alvin and the Chipmunks. Whoever brought them back by making a chipmunks movies should be the one condemned lol.