sort by best latest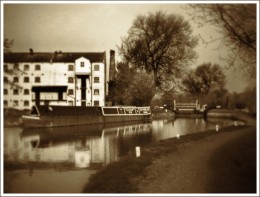 Get apperture size, and exposure speed right, in camera, first time.
Don't play the hit and miss game of filling up a card with pics until it is right.
they should just go on clicking the pictures and just comparing its works time by time to get the difference and thereby noticing the weakness of earlier photography..so that they can go on improving the next one..of course one should be passionate,giving sufficient time and lastly to some extent luck also.
Photography is the same kind of skill which needs experience for improvement as it goes better with time. As a beginner, one must purchase a digital camera with atleast 10 megapixel support or more as such cameras are available today in much cheaper and affordable prices. In addition, a tripod stand can also be bought which is helpful to capture images more conveniently and accurately.
Besides, beginners should experiment with settings and modes of their cameras to analyze what makes their captures more vigorous and attractive. They should also apply their creativity skills while capturing images to let their images say few messages too. Also, daily practises on regular basis boost photography skills more quickly and they can maintain a photo library of their daily works for comparative analysis.