sort by best latest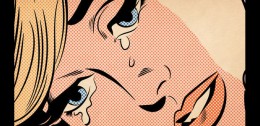 Hi Don, the big Goog had loved me too but just recently dumped me. I didn't know what happened... we didn't even have a fight or anything. Everything was hunky dory, as far as I knew. The big Goog left me devastated and forever wondering what I did wrong.
Big Goog, wherever you are.. please come back. I miss you so.
Google has not dumped me as of yet, but they certainly have slapped me around a bit with all of the changes they make without notice. I recently watched one of my websites lose over 1,000 page views a day with an equal drop in earnings, Ouch!
Please baby, baby please treat me right, you're my boo baby.