sort by best latest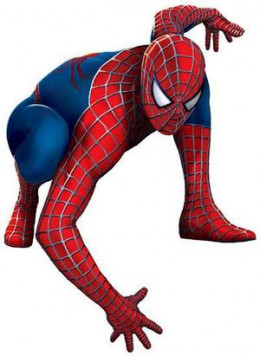 I think people need something or someone to believe in hence the popularity of superheroes. It's natural human behavior to believe in something higher than ourselves like deities and God. However, the human-God relationship is on unequal footing. God and deities are more powerful and hence we sometimes lose sight of what they stand for. This is contrary to superheroes.
Spider-Man is loved by nearly every nerd because he has the same problem as them. Yet is has something more which he uses to help others. The same would be said about all superheroes. Although they have super abilities they also face the same problems mere mortals face.
This is why I think they are so popular.
Honestly, I spoke with my brother in law about this the other day who is a preacher, and then I ended up speaking to another preacher, neither of the two are affiliated and they said everything I said: People want a superhero in their lives, they want to believe in the fantastic and that we are not alone and that someone is looking out for us. Though he is hated by the world (much like every superhero is in the comics) Jesus Christ came as out superhero and paid the ultimate price so that we, in our sins and transgressions might have life. The origin of Superman, whether the creators tried to this or not, largely reflect on Christ becoming man on earth. One man, sent his only son to Earth, to be their savior and there image of peace and life. Just look at the quote from Jor-El in the recent trailers for Man of Steel: "You will give the people an ideal the strive towards, they will stumble, they will fall. But in time, they will join you in the sun, and you will help them accomplish wonders." That is such a powerful quote and largely reflects the Christian ideology. If nothing else, that is why I love superheroes, because I have the ultimate Super Hero that has come and brought me life eternal. Good question by the way. Ultimately to sum it up, your last question in the paragraph above would the short and sweet answer.