sort by best latest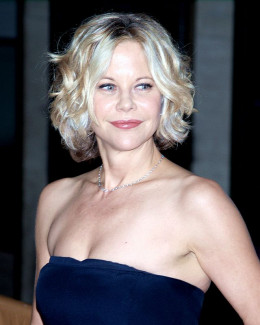 Meg Ryan (in 2010 in photo) is now a director, set to begin her first feature film in Virginia. Her old film co-actor, Tom Hanks, is her producer.
The movie is a historical piece called "Ithaca" and based on the 1942 book, "The Human Comedy." by the famous William Saroyan. The book is based on the author's own life as a boy is Fresno, California.
The story is about a 14-year-old boy who works to become the fastest, most efficient bicycle messenger in Ithaca, California, during WWII. He must deliver all the bad news to the families of soldiers missing, wounded, and dead in the war - hopefully some good news, too.
I'm writing a Hub about it all and am excited to review the film upon release, especially since I am a fan of all involved.
[Photo in 2010 by David Shankbone at Wikimedia Commons; CC BY 3.0 at en.wikipedia.org/wiki/Meg_Ryan#mediaviewer/File:Meg_Ryan_2_Met_Opera_2010_Shankbone.jpg]
Historical movies like "Lincoln", filmed in Virginia, are incredible! Now, new director Meg Ryan films the award winning William Saroyan's "The Human Comedy" to add to the state's repertoire.
keep reading →
9 comments
I recall that due to aging, she did something with her face that didn't turn out very well. I think it's sad but it's the way Hollywood treats aging actresses who are forced to try all kinds of things to maintain their youth to stay employed. I hope she comes back, she a decent actress.