sort by best latest
Here are some of my favorite feel good tunes in no particular order except when they occurred to me to type them:
! Feeling Groovy
2 I'm Walking on Sunshine
3 Sunny Side of the Street
4 Jump Around
5 Boogie Wonderland
6 Flashlight
7 Celebration
8 I Gotta Feeling
9 Everything is Awesome
10 Party Rock Anthem
For me it has to be just about anything by Jimmy Buffett. He instantly puts me in a good mood.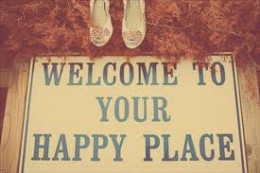 (1) Don't Worry Be Happy by Bobby McFerrin
(2) Holiday by Madonna
(3) Happy by Pharell Williams
(4) Happiness by Vanessa Williams
(5) Dance to the Music by Sly and the Family Stone
(6) I Just Want to Celebrate by Rare Earth
(7) Oh Sweet Blindness by the Fifth Dimension
(8) It's Alright by Me by Janet Jackson
(9) Oh Happy Day by Edwin Hawkins Singers
(10) Aquarius by the Fifth Dimension