sort by best latest
Best Answer CJ Kelly says
Butch Cassidy and the Sundance Kid.
There are so many, especially during that late 60s-early 70s period that were great. Just pick one. But that one is my personal favorite.
Paul, gorgeous sexy, blue eyes, Newman? I've seen a lot of his movies....don't remember their names, nor the theme nor the co-stars.....Kind of difficult to pay attention while you're drooling, day-dreaming, heart is pounding & you're trying to think of ways to get rid of Joanne Woodward w/o getting caught. .....sigh.....
For real now....Butch Cassidy & the Sundance Kid. Saw it with my sister. It was perfect. I lusted for Paul she was madly in love with Redford. We didn't speak a word on the way home.....just kept smiling. (Many yrs ago!) All I lust for now is a fresh tuna sub, grilled with melted cheddar....Yum.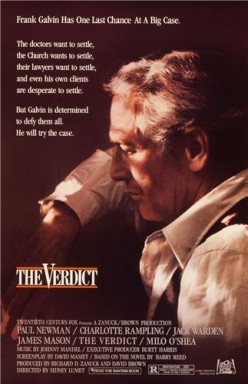 "The Verdict".
He should have gotten an Oscar for it. He did a much better acting portrayal than he did in "The Color of Money" for which he got it.
I also liked "Cool Hand Luke", "The Sting", "The Hustler", and of course "Butch Cassidy and the Sundance Kid".