sort by best latest
1. Generally, that means less money available from the parents when it comes time for college.
2. Less time parents have per child to help with school/ address individual needs
3. Younger siblings are associated with older siblings if they have the same teachers. This means there is either more pressure if the older sibling performed well, or preconceived notions about their behavior if their older sibling was misbehaved.
May I safely assume given 5 kids (today) is considered "large," that by "very" large you mean more than 5?
While I confess to being a bit uncomfortable determining how many children a couple should have, I also admit I recognize the lack of foresight in family planning of some couples
I'm not going to reference the "Duggars" this time...LOL. I should think at this point, it's clear they are a rare exception to the (super) large family "concerns." The facts are quite public and well-documented that ALL of their darlings are well-behaved, mannered, fed, raised, taught & supported in all aspects of need, nurture, love, education, morals, culture and social awareness.They even sing and play Violin! A positively amazing feat, to say the least.
I will also not reference any family at poverty level, needing social welfare and assistance to merely survive, yet continue to reproduce at will.This is the opposite extreme and involves a degree of ignorance I don't believe can be fairly included in this discussion.
Again I will tell you I'm not comfortable with the term, "abusive." I can reluctantly agree to, "thoughtless, irresponsible, & perhaps, neglectful." I say this because I feel the need to reserve "abuse" for very different types of discussions on family & children.
All of the ways (you list above) in terms of parental responsibilities to their children are vital to every child's upbringing and ultimate value as a productive, stable member of society. This is to not even mention each individual child's sense of self-worth, confidence level and desire to achieve.
Simple logic should easily tell us, the more children, the more of ALL required to raise them PROPERLY is needed. When reproducing little humans becomes more of selfish "collection", serious problems arise.The first question that comes to my mind is "WHY would an adult (or 2 adults) place such a burden upon themselves?"Here I can freely use the word,"abuse." Self-abuse.
As each person is unique, so too is each couple & family. A tribe of kids may not be the choice for many. (a.k.a "Smart Choices!)
Bottom line? If the large family choice is made by sane, sincere adults, they must be trusted as willing & able to do it well to the good of every member of their family. The Universal hope would be that they are as successful as possible.
Regardless of family size...this is true for all parents/families.
I apologize that my reply is not in the "list form" you requested.
By large/very large, I mean 6 or more children per household. 5 children would be classified as medium large.

---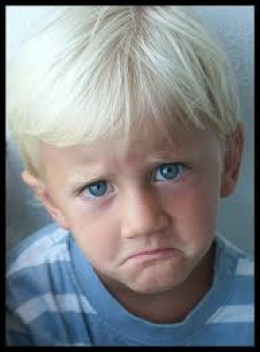 Both of these amazing answers are so succinct.It's a well-known fact that the large/very large family(6 children or more per household) is abusive to children mentally, physically, emotionally, psychologically, psychically & socioeconomically. Children growing up in such families HAVEN'T the things that normal children have such as nutritious food, medical care, decent/good clothing,exposure to cultural/intellectual activities, & other amenities.
They have to make do with inferior quality food, if they don't go hungry.They also have no medical nor health care.It's common that they wear castoff, throwaway, & other inferior clothing.If there was't school lunch programs & charities, many children from such families'd be in DIRE straits.
It's common for children from large/very large families to DO WITHOUT even the necessities.If they want extras, they must WORK, often from childhood, to purchase things that other children have. It boggles me why some parents are so obsessed with having more children than they can afford to give a decent/comfortable standard of life to. They have an infantile fantasy of having a lot of children as if children were doll collections.What are these parents "thinking", oh no, they aren't and that is the sad part of it all. Let me not digress.
Children from large/very large families have a hardscrabble & hardknock life which makes the life of a homeless person heaven in comparison. Besides having very little material things,they have no intellectual & educational materials & paraphernalia in the home.They are bereft of any form of academic stimulation, starting school intellectually & academically behind other children.
Children from large/very large families also receive little or no parental attention. They raise themselves or each other. Oldlest/older children are parentified children, parenting & raising younger children when they should be normal children & adolescents.If not pressed into service, oldest/older children are sidelined & waylaided. Middle children are lost in the shuffle while youngest children get the lion's share of parental attention. Child neglect in varying degrees are commonplace in the largel family environment.
Children from large/very large families MUST work, not only to get extras but to supplement abysmal family income. Average children from these families have to forego their education to work full-time jobs to assist their parents' living standards. College is a dream for such children.